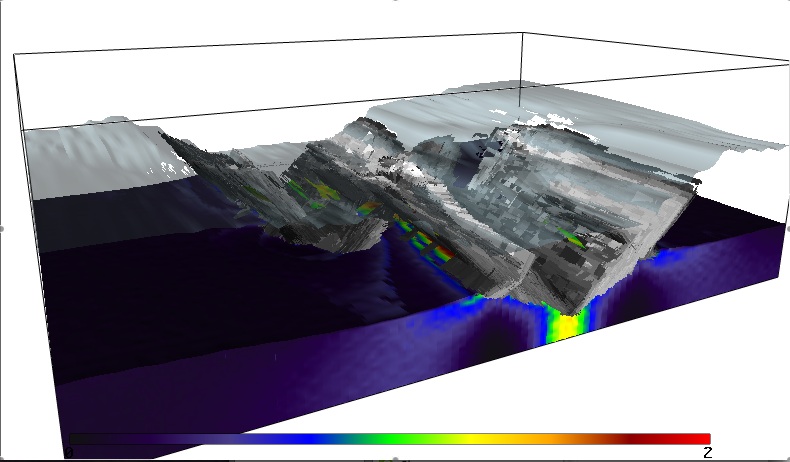 Underworld is a StGermain parallel modelling framework Geoscience research code, which utilises a Lagrangian particle-in-cell finite element scheme (the prototype of which is the Ellipsis code), visualised using gLucifer.
Click here to visit the official UnderWorld webpage


Publications
Will be updated shortly.


Posters and Presentations
May, Heine, Moresi and Müller. "Shedding Light on the Real World With Underworld." Poster at the 2005 Fall AGU Meeting, San Fransisco.
Links
Click here to visit the UnderWorld webpage at Monash University

Click here to visit the Ellipsis pages at EarthByte

Click here to visit the Ellipsis pages at Monash University