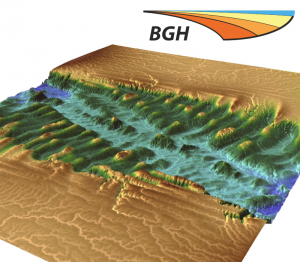 The Basin GENESIS Hub was featured in NCI's Newsletter entitled 'Basin GENESIS Hub Launched'.
NCI Director Professor Lindsay Botten said NCI's role in the Hub highlighted the importance of high-performance computing in industry-relevant research.
"NCI is delighted to support this high-profile ARC Industry Transformation Hub, led by Professor Müller," Professor Botten said.
"Projects of this excellence, and particularly through the Hub's impact and emphasis on industry, are a focal point for NCI in demonstrating the importance to Australia of a national high-performance computing strategy that meets the requirements of research in universities, the national science agencies, and industry."