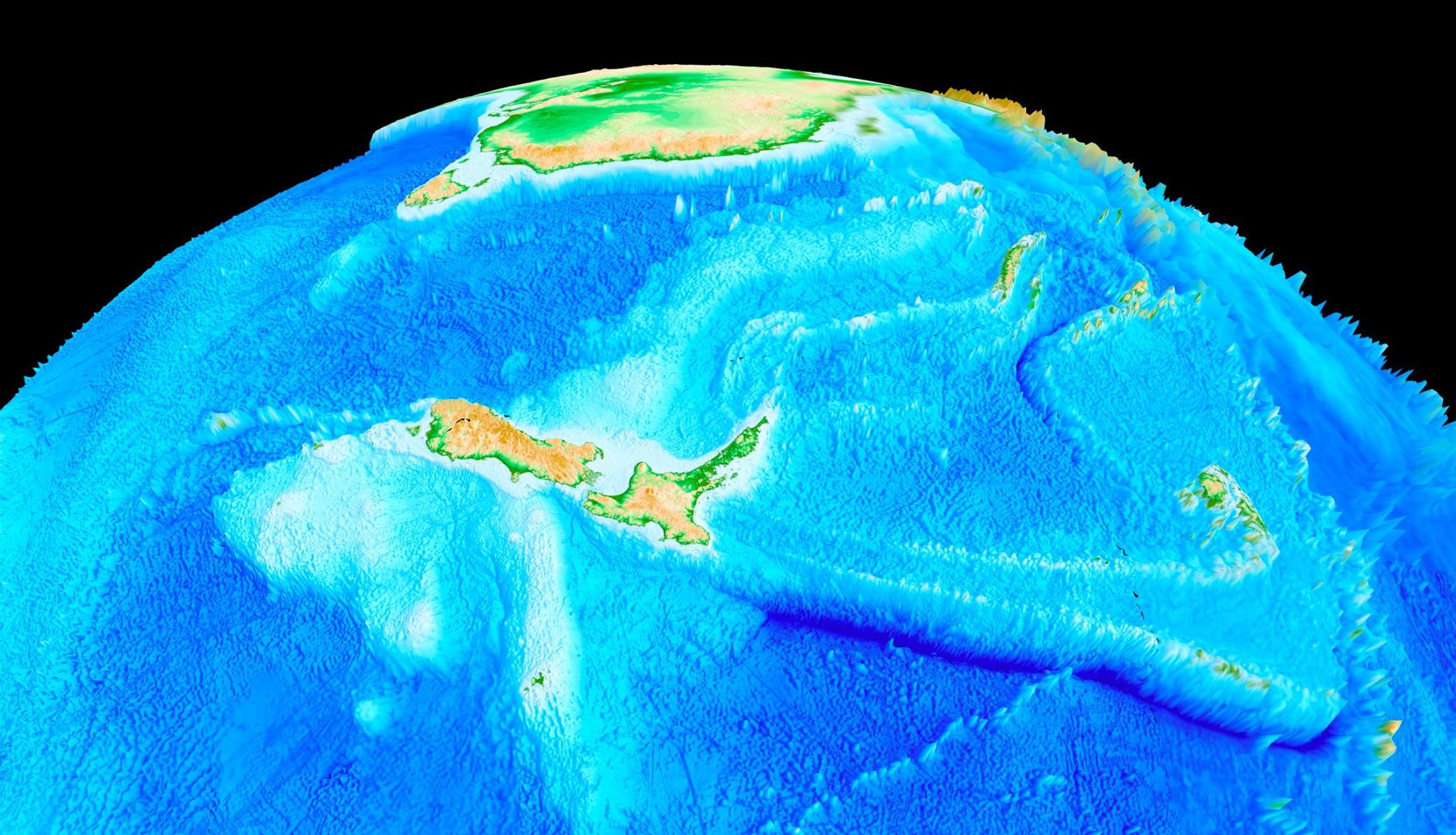 A paper published in GSA Today, Zealandia: Earth's Hidden Continent, by Nick Mortimer and colleagues, including EarthByte's Dr Maria Seton, has gone viral over the last few days. In the paper, researchers have for the first time clearly defined Zealandia, a continent that includes New Zealand, New Caledonia, and the Lord Howe and Norfold Islands, that is today 94% submerged beneath the Pacific Ocean. According to GSA Today's editors, the article is "by a long shot" their most downloaded article ever. Picked up by hundreds of media outlets worldwide, the findings of the paper has reached an estimated 720 million readers!
You can download the paper here.
See the list of media below:
Geologists spy an eighth continent: Zealandia – Nature
Meet Zealandia, the underwater continent that New Zealand sits on – Sydney Morning Herald
Geologists Spy an Eighth Continent: Zealandia – Scientific American
'Lost Continent' Hidden Underneath New Zealand? – National Geographic
Zealandia: Is there an eighth continent under New Zealand? – BBC News
Meet Zealandia: Earth's latest continent – CNN
Earth Has a New Continent Called 'Zealandia', Study Reveals – Science Alert
Meet Zealandia, Earth's New Continent – Sci News
Apparently New Zealand Might Be Part of a Lost Underwater Continent – Time
Zealandia – pieces finally falling together for continent we didn't know we had – The Guardian
New Zealand Is Not Just A Small Bunch Of Islands – It's The Lost Continent Of Zealandia – Forbes
To see more Zealandia media coverage, click here.