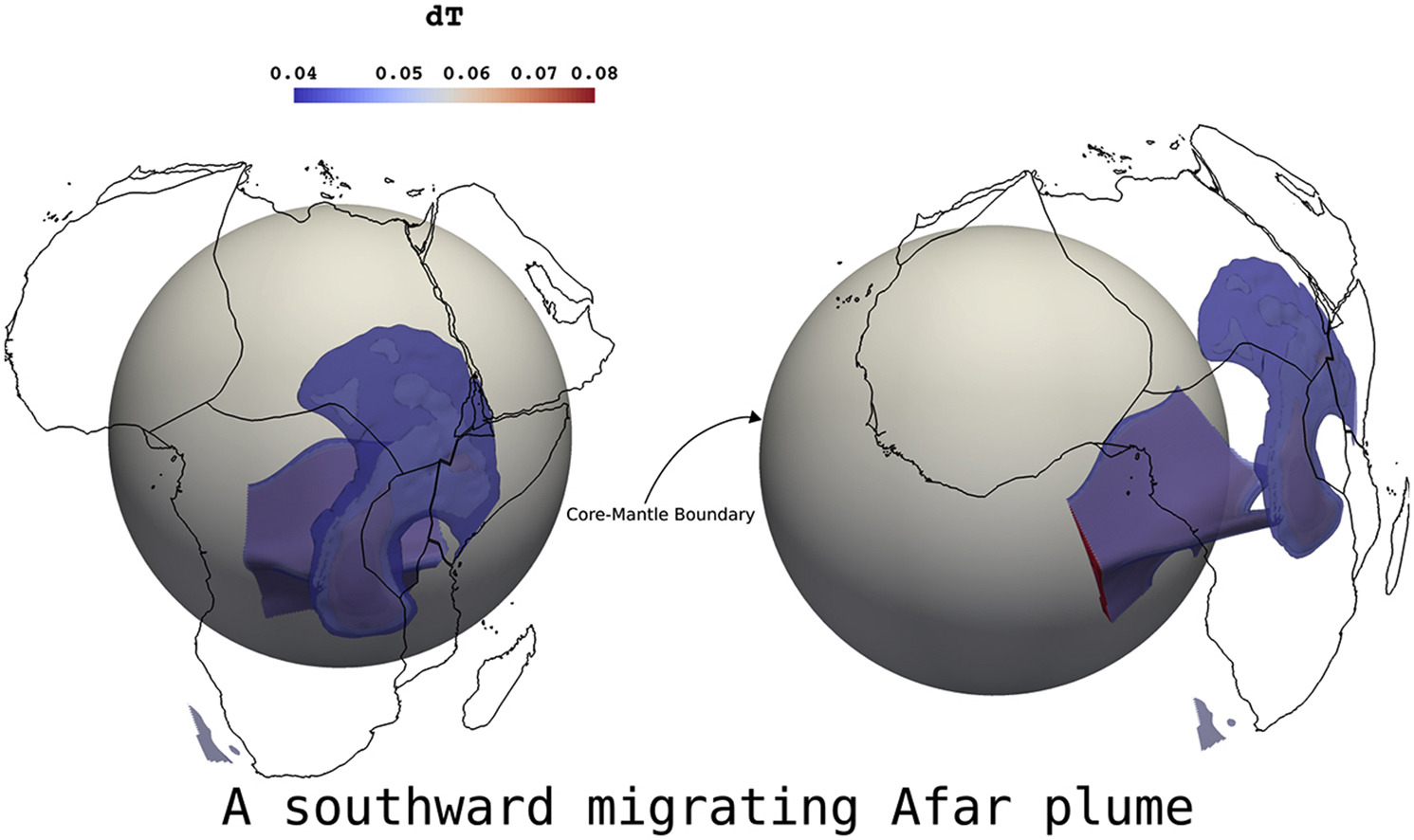 Abstract: Anomalous topographic swells and Cenozoic volcanism in east Africa have been associated with mantle plumes. Several models involving one or more fixed plumes beneath the northeastward migrating African plate have been suggested to explain the space-time distribution of magmatism in east Africa. We devise paleogeographically constrained global models of mantle convection and, based on the evolution of flow in the deepest lower mantle, show that the Afar plume migrated southward throughout its lifetime. The models suggest that the mobile Afar plume provides a dynamically consistent explanation for the spatial extent of the southward propagation of the east African rift system (EARS), which is difficult to explain by the northeastward migration of Africa over one or more fixed plumes alone, over the last ≈45 Myr. We further show that the age-progression of volcanism associated with the southward propagation of EARS is consistent with the apparent surface hotspot motion that results from southward motion of the modelled Afar plume beneath the northeastward migrating African plate. The models suggest that the Afar plume became weaker as it migrated southwards, consistent with trends observed in the geochemical record.
Citation: Hassan, R., Williams, S.E., Gurnis, M. and Müller, R.D., 2020, East African topography and volcanism explained by a single, migrating plume, Geoscience Frontiers, 11, 1669-1680, https://doi.org/10.1016/j.gsf.2020.01.003.
To download the paper, click here.