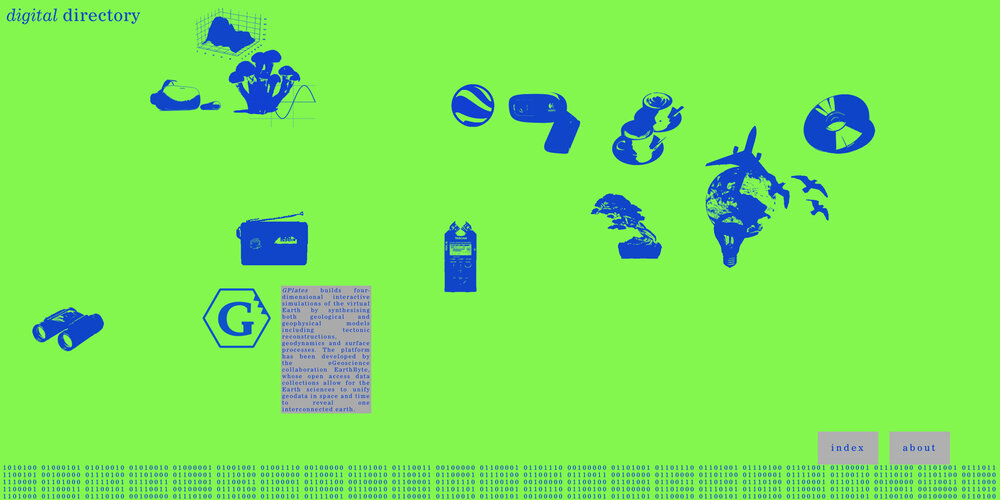 COVID-19 has stimulated both major behavioural change during lockdown; and new thoughts, experiments and even dreams as many of our human-created systems have come to a raging halt.
As the traffic dims, we have the opportunity to 'remind ourselves that we are embedded in a more-than-human world — and have some fun along the way with digital ecotourism', according to Cristina Napoleone and Matilda Sutherland, the imagineers of the Digital Directory, a playful space for people to sense the world around them a little differently.
To celebrate National Science Week, we connect this imaginative pair with geoscience researchers Prof Dietmar Müller, Dr Maria Seton and Dr Adriana Dutkiewicz from The University of Sydney to discuss the meaningful human connection with Earth systems and a GPlates' new residence on the Digital Directory.
Please follow our web link.