Nathan Wake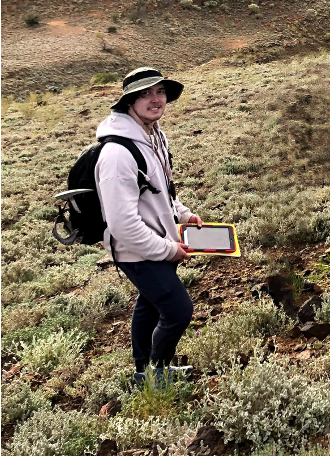 Nathan is an undergraduate student and an up-and-coming researcher in Geology & Geophysics at the University of Sydney. He is specialising in machine-learning based prospectivity mapping for new critical mineral resources for his honours project, under the supervision of Dr Ehsan Farahbakhsh and Professor Dietmar Müller.
Nathan's research project will apply machine-leaning geoprocessing techniques to selected publicly available geological, geophysical, and geochemical databases to assess the mineral potential for lateritic Ni-Co deposits in the Lachlan Orogen of NSW. He hopes to significantly expand his knowledge and to develop expertise in this field of research with the hope of making an important contribution toward the development of NSW into a critical minerals hub and a greener sustainable future.
Outside of his research, Nathan is a dedicated student who is passionate about learning and exploring new topics. He is also an avid fitness enthusiast who enjoys weightlifting and sports.