Latest News and Announcements:
Science publication: New global gravity map

Professor Dietmar Müller and collaborators at the Scripps Institute of Oceanography, the European Space Agency and the USA Laboratory for Satellite Altimetry have released an improved marine gravity model from CryoSat-2 and Jason-1 satellite data. Their paper has been published in Science and is receiving a lot of attention from international media! Read more about the new marine gravity model here or view the map interactively in GPlates Portal.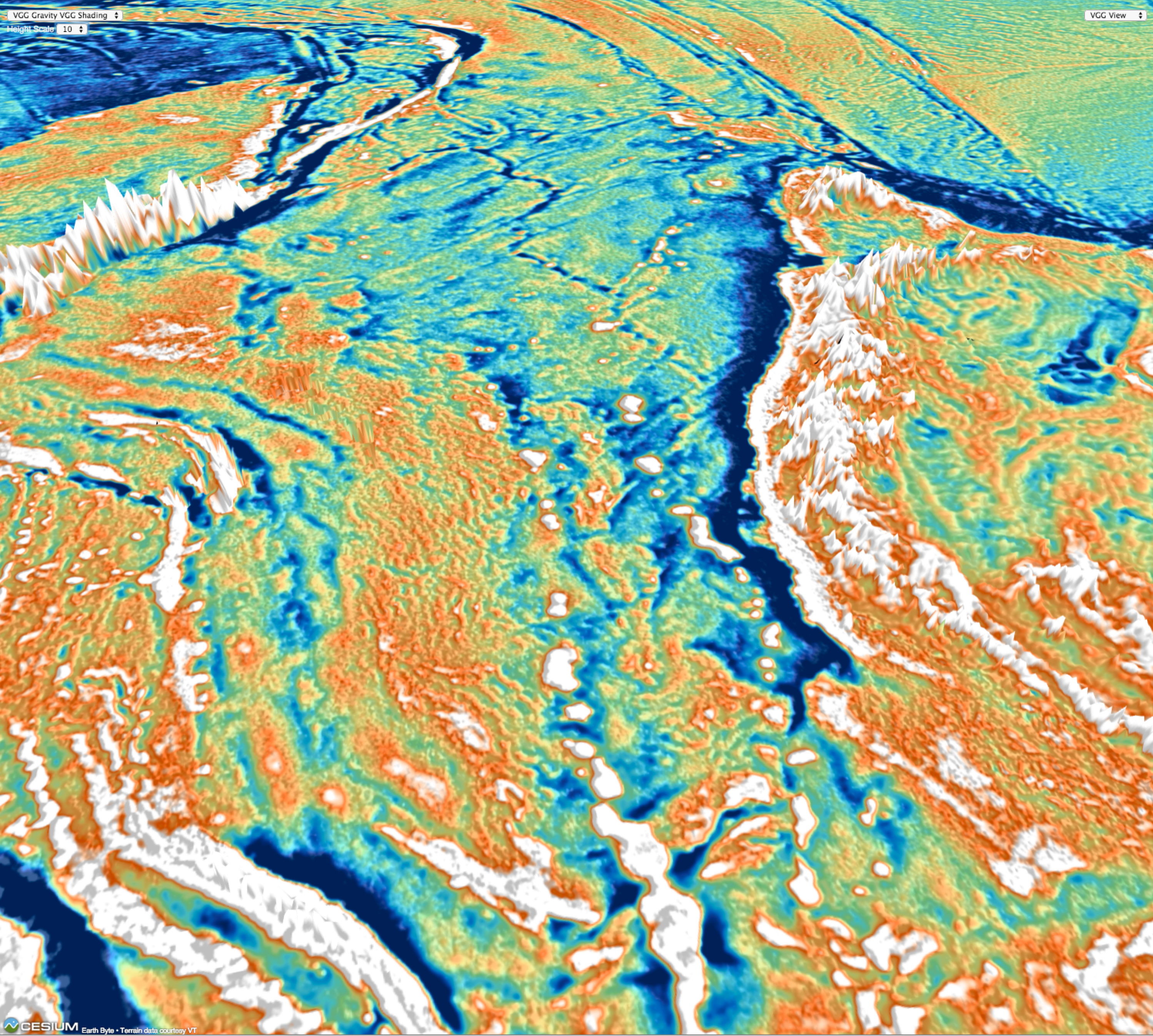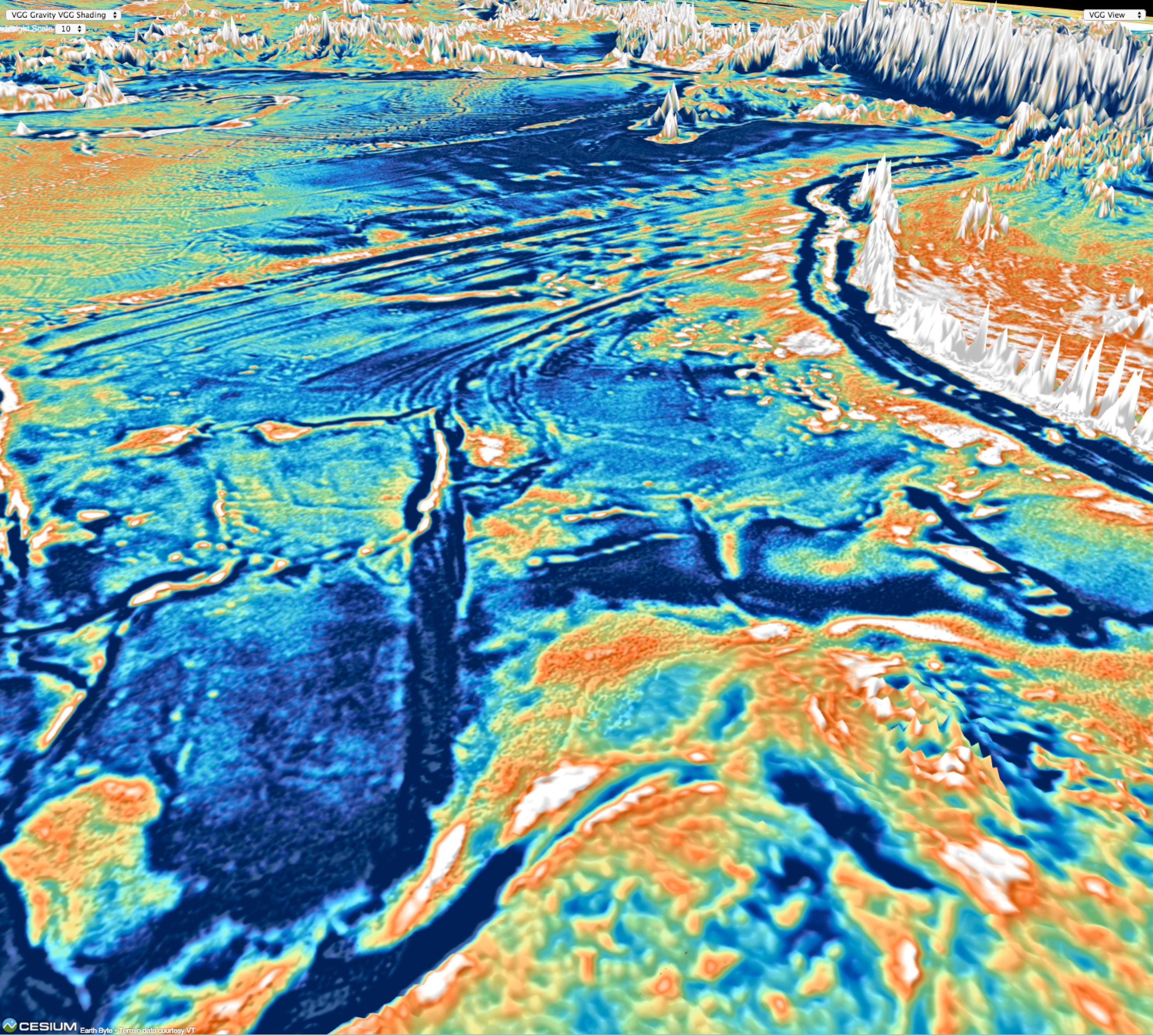 Published: 3 Oct. 2014
Nature publication: Spreading continents kick-started plate tectonics
EarthByte researchers Assoc. Professor Patrice Rey and Dr Nico Flament, together with collaborator Prof. Nicolas Coltice from the AUGURY project in France have a new theory about the initiation of subduction, which suggests that spreading of early continental crust may have created gravitational instability which kick-started this plate-tectonic process. Watch an animation of the model results here!
The paper, which can be found here, was discussed in the Nature editorial and received extensive media attention across international news sites including these stories: USA News, Technobahn, Lyon Capitale, The Conversation, Business Standard, Bioportfolio, EurekAlert! Popular Mechanics, Daily News, Vancouver Verdesi, Scitech Daily, Yahoo! News, Science Newsline, Universite Lyon and was discussed in these Blogs: I F*%ing Love Science! and Asian Scientist.
View the Nature journal metrics
Published: 22 Sept. 2014
Basin GENESIS hub - Sedimentary Basin Modelling Research Funded
Assoc. Professor Patrice Rey and Professor Dietmar Müller, have been awarded new research funding, of $5.4 million over five years from the Australian Research Council (ARC) and industry partners, for the Basin GENESIS Hub that will use computational modelling to understand the evolution of sedimentary basins. The project will harness big data sets and super-computer resources to model the interaction between earth's surface processes and deep Earth processes in 'five dimensions'.
The funding was announced by the Federal Minister for Education and is funded through the Industry Transformation Research Hub program the main partners are the University of Melbourne Geodynamics group, Curtin University's Petroleum Group, CSIRO Earth Science and Resource Engineering, National ICT Australia (NICTA), Geoscience Australia, the California Institute of Technology, and five national and international industry partners.
Read more on this story
or see all other
Media and Publicity here
Illustration of the use of modelling techniques to understand basin evolution, courtesy of Luke Mondy, PhD candidate
Published: 13 June, 2014
In the News: What is it really like under the Indian Ocean?
Dr Simon Williams and EarthByte collaborator, Jo Whittaker, have written a piece for The Conversation, regarding the mysteries surrounding the Indian Ocean seafloor. They highlight the limited ship-track bathymetry data available in the Eastern Indian Ocean and discuss the importance of marine surveys and geophysical research in understanding the ocean structure and tectonic processes.
Read the story here
This figure from their story shows the difference in resolution between ship-track bathymetry and satellite-derived bathymetry
Published: 17 June, 2014